Final INTRIDE Conference in Poland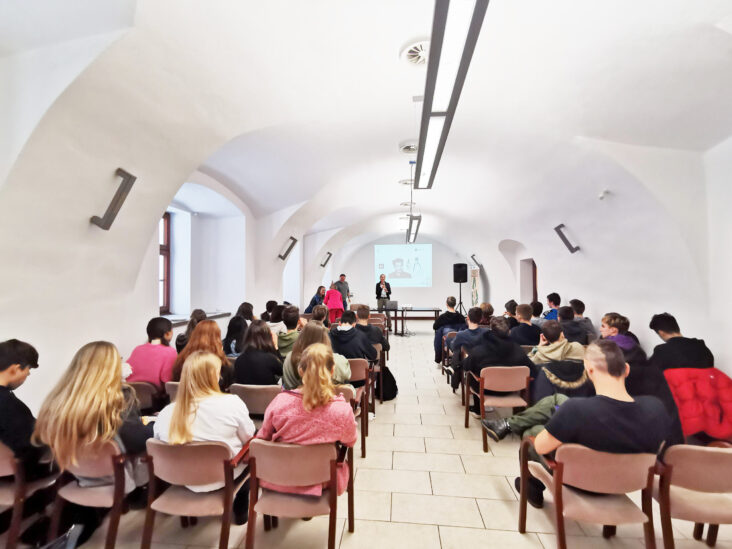 The closing conference of the three-year INTRIDE project took place on 16.12.2022 at Cieszyn Castle.
Representatives of the WSB University and Cieszyn Castle presented the results of the project and the community platform.
The workshop was led by Tomasz Szulc, PhD. from the WSB University and Lubomira Trojan, MA, representing the Cieszyn Castle.
Teachers and secondary school students from Poland and the Czech Republic attended. A total of 21 people from the Czech Republic and 25 people from Poland attended the event.
Participants tested the possibilities of the INTRIDE community platform, including the ability to participate in challenges or post their own content.
Ms Lubomira Trojan presented the competences most desired by entrepreneurs for designers entering the labour market. The event was intercultural in nature. During the discussion, topics related to differences in work culture and desired competences in Poland and the Czech Republic were raised.