National reports on "Soft, Digital and Green" skills priorities for designers are now available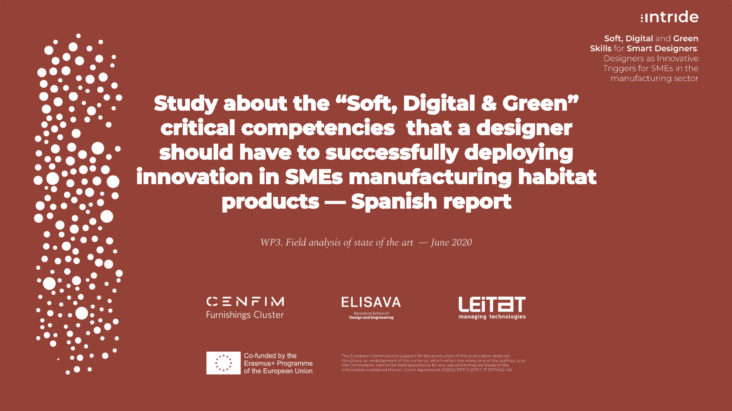 The 4 national studies on "Soft, Digital & Green" skills are now available in the website download area. These skills are the ones that a designer should have as a priority in order to successfully implement innovation within SMEs manufacturing furnishing products.
They compile the analysis of the results of the questionnaires carried out during the first half of 2020 and the main conclusions drawn during the workshops held in Spain, Italy, Romania and Poland.