The report on soft, digital, green, design and technology skills needed in Europe's traditional manufacturing sector is now available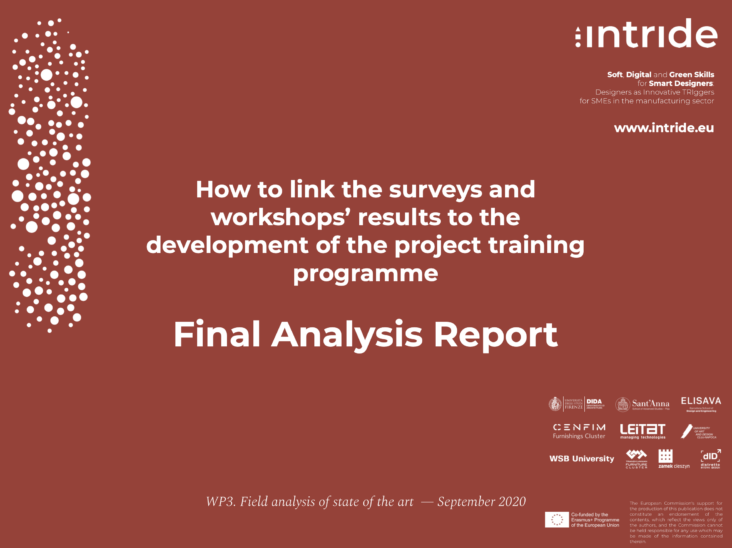 During the last months of 2020, the Intride project partners have been working on finalizing Work Package 3: Field analysis of the state of the art.
The results of this work are presented in the following document:Needs' analysis related to Soft, Digital, Green, Design and Technology skills in traditional manufacturing sector — Final analysis report, which compiles the results of the national surveys and workshops. Moreover, it summarizes the priority digital, soft and green skills and competencies for the designers of the future. This information will be a key resource for the co-creation of the curriculum and the definition of the innovation scenarios for the manufacturing sector, for each country and at European level. You can access these documents in the download area.
Besides, researchers and PhD students from all universities participating in the INTRIDE project are working right now on two scientific articles based on results of findings from Work Package 3. Researchers from Romania, Poland, Italy and Spain will prepare publications for Scopus indexed journals on competences desired by traditional manufacturers in these 4 countries and competences needed on the labour market in post pandemic reality.