'Strategic Design for Innovation in the manufacturing sector': results of the Master's Degree Pilot Action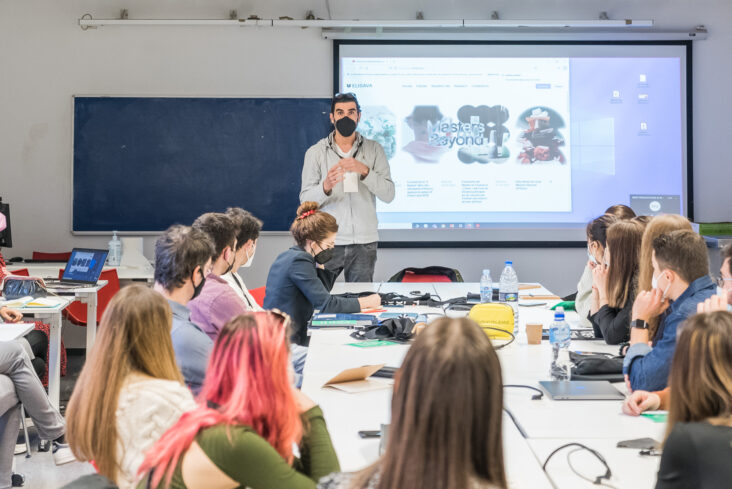 The INTRIDE Joint Master's Degree Pilot Action 'Strategic Design for Innovation in the manufacturing sector' took place between the months of February to July 2022 in the respective four EU nodes: Italy, Poland, Romania, and Spain. It has had a very high level of satisfaction from both parts, participants and partners.
In addition, the main ideas and repetitive concepts collected from the different feedback questionnaires are summarized below by points:
Towards teachers:
– Planning and dedication are an important element, so that students can understand well the dimension of the work and organize themselves based on this.
– Communication among teachers should be considered to work in the same direction and not to repeat the same information.
Related to the class teaching format and teamwork:
– The online format, depending on the module or activity, favors its development or can sometimes make it complex to manage. The involvement of the students is key to this.
– Interaction in online classes is considered a positive element to be more focused and engaged, especially if the classes are a bit longer.
-Teamwork and the involvement of all team members has a direct effect on the course experience. Offer options or changes to these if the situation or dynamics require it.
As a general concept:
– Combination of theory and practice in all modules is well received by the students.
– Collaboration with companies or the rest related to real challenges motivate and are very favorably valued.
– Involvement of the professors is an aspect that has been valued very positively throughout all the modules.